Painting Company Reviews Near Prescott
If you'd like to have the best painters in Prescott, Dewey, Chino Valley, Cottonwood, Sedona and surrounding areas paint your house, give Manning's Painting Company a call today. We work hard to ensure that we exceed all customer expectations. With every painting project, we strive to be considered the best painters in Prescott, AZ, and the surrounding area. But don't just take our word for it, read our house painting reviews below and see what our customers have to say.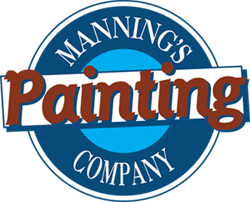 Very Detailed Painters
10/20/2020
Our painting project took 9 days to complete. During that time our painters were on time and worked nonstop until the work was done. They were polite, thoughtful, and very detailed. We highly recommend Manning's Painting Company.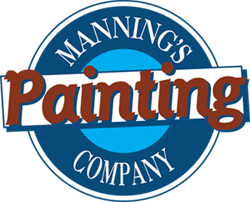 Satisfied Customer!
Interior Painting Services
07/27/2020
When we bought our home in Hidden Valley Ranch, we hired Matthew Mannings to paint the exterior. He did an excellent job, at the right price and he was a pleasure to work with. Now, 21 years later, it was time to work on the interior. I called Matthew to paint the living room, dining room, kitchen and utility room. The crew he sent to do the job (Ron and Matt) have been wonderful. They have gently and professionally moved and replaced my antiques and collectibles and rehung all my paintings in their proper places and did it all with as little disruption as possible (even Sandy, my little dog, made friends with them). They completed the job on time and I am pleased with the end result. I will most certainly will call "Mannings Painting Company" for any future painting projects I may have. From the beginning with the office help to the original estimate to the actual work being done, it has been a pleasure working with all the "Mannings" people. Thank you for a job well done and for respecting my home and possessions with such care.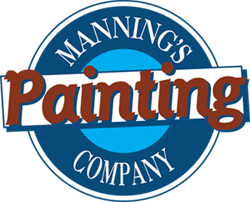 Courteous & professional painters
06/25/2020
We have used Manning's in the past as well as for this last project and have found them to be courteous and very professional. Those painters completing the job have a fantastic talent. You are our go to company!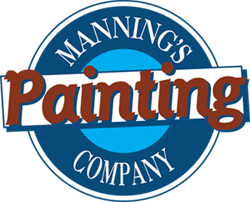 Above and beyond our exceptions!
06/25/2020
We couldn't possibly be happier with outstanding job with your painting company. The attention to detail was above and beyond our exceptions! Jonathan and Emerson were professional, courteous and incredibly hard working. We can't thank you enough for sending us 2 of the very best! Pulling into our driveway is an absolute treat now. We will certainly enjoy many more years to come in our newly painted home.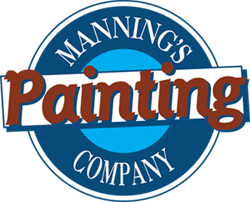 06/25/2020
Ya'll Did Good!! From answering the phone to watching our painters (Daryl and Joey) complete the paint job on our house. The ladies at Manning's are very professional and display a picture of competence and customer care. Matt's selection of Daryl and Joey to accomplish our paint job was perfect: on time everyday, constant work ethic, a penchant to do a perfect job, very professional in appearance, attitude, and performance. Both Suzanne and I love the paint job and care for our property. Matt, you have a great team please express our thanks to each for a job well done.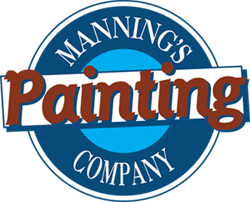 06/25/2020
We are very impressed with the painters, their talent, and expertise. Not only is the work beautiful but the clean up was quick and thorough. The painters were professional and friendly. We will continue to use Manning's and recommend them. Thank you!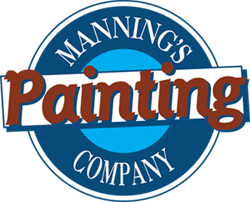 Highly Recommended
01/02/2020
We recently retained Manning's to paint the exterior of a home we recently acquired in Prescott. It had not been maintained for thirteen years, and they made it look like new construction. But that's what we paid for... What we didn't pay for, yet received was professionalism throughout the staff, good solid communication throughout the process, intelligent craftsmen and real value. We could not recommend them more highly.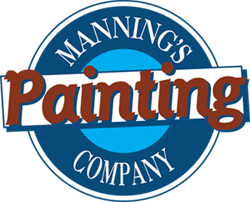 Amazing Service
12/18/2017
After getting estimates from several companies for what turned out to be unnecessary work, they gave me an estimate and diagnosed the cause of my roof leak, which was a screw hole and not saturation of the walls as had been previously suggested. The crew repaired my ceiling and crown molding and I've scheduled them to return in February to do the rest of the crown in my home. You have to be patient if you want to work with Manning's because they stay busy, but worth the wait.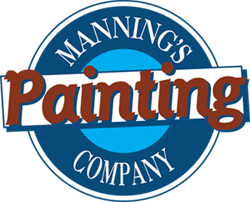 Friendly Staff
06/11/2017
Manning and his crew are always professional and great to work with. They do some of the nicest work we've seen in the area and highly recommend them for any project.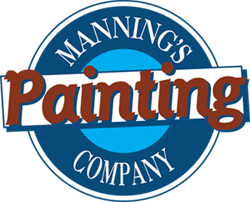 Best Painters
07/22/2011
Manning's Painting painted our historical home in Prescott. This company is very professional, completely thorough, respectful and performs at the highest quality. We are so pleased with the end result of this transformation of our home. The color choice is pleasing and we have received numerous compliments on the end result. Matt Manning is a very professional businessman and visits the worksite often to assure all is going well. We would recommend this painter for large and small jobs.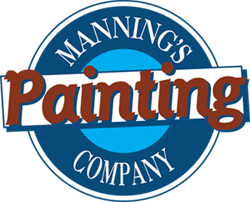 Amazing Painters
01/05/2016
We use Manning on a number of our homes, for their quality work and care. Matt and his crews are extremely professional and great to work with. We're proud to recommend them for their services.
Manning's Painting Company can help you improve the look of your home at a fraction of the time that it would take you to do it yourself and at a very reasonable price. We'll work closely with you to understand the exact cost of painting your house right down to the smallest detail.
Get the best house painters in the Prescott, AZ area, and choose Manning's Painting Company for your next house painting project. We'll make it our goal to make you so happy with our work your review will be the next positive customer review that we feature. We'll be happy to give you a free quote. Call us today at 928-443-9050, or request a free estimate using our web form.